Home - Services - Morpheus8
Morpheus8 is a minimally invasive Subdermal Adipose Remodeling Device (SARD), designed to remodel collagen and coagulate adipose tissue. This interchangeable portfolio of microneedling tips, with different pin configurations (Prime 12 pin, Resurfacing 24 pin, Morpheus8 24 pin), provides physicians with a modular solution to deliver customizable full body fractional treatments.
Treatments we provide with the Morpheus8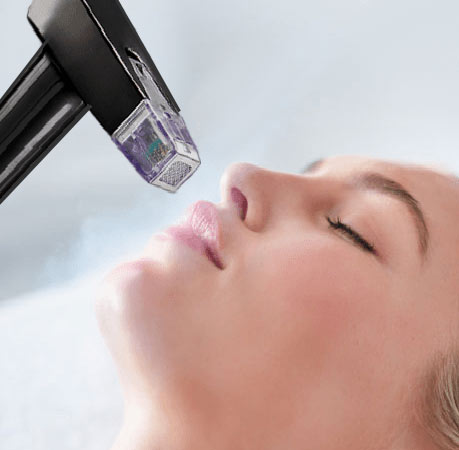 Microneedling
March 2018
It is the fastest and easiest way to beautiful, clear, glowing skin. Most of us have had too much sun exposure, or suffered from acne breakouts, and are left with the visible signs of aging. After years of sun damage, acne, acne scars, sun spots, melasma, fine lines and actinic damage, you need the right skincare coupled with the best dermatologic skin treatments to reverse this damage.
Microneedling will help repair your skin without laser treatments, injections, or downtime. Through the creation of tiny micro-injuries in the skin, along with the infusion of supportive anti-aging serums, microneedling can reverse the visible signs of aging.
Microneedling treatment is able to successfully do the following
March 2018
Diminish Fine Lines and Wrinkles
Treat skin discoloration, hyperpigmentation, melasma, dark spots, and sun spots
Improve skin tone and texture
Treat acne scar and acne marks
Tighten skin
Improve the appearance of stretch marks
Diminish pore size
Can be alternated with radiofrequency laser to maximize the cosmetic results
Pair with PRP for patients suffering hair loss
IPL
March 2018
Intense Pulsed Light (IPL) treatment uses concentrated wavelengths of light to rejuvenate the skin, improve skin tone and texture, and help to reduce the appearance of sun exposure or aging on the skin. IPL is safe to use on a variety of skin types, and can help to improve the overall look of the skin in as little as one session.
The IPL is ideal for evening out skin tone, texture, sun damage, or healing visible redness from broken capillaries or rosacea. IPL is a safe and effective treatment which can help you look your best.
IPL treatment is able to treat many different skin conditions including:
March 2018
Brown spots
Sun damage
Broken blood vessels
Facial rosacea
Skin laxity
Hair removal
Freckles
Birthmarks
Skin tone and texture
Leg veins
Sun spots
Acne scars
Hyperpigmentation